WHERE YOUR CASE WILL BE HEARD!

As an employee, you can be faced with behavior from your employer that you just cannot understand. Demotions, poor performance reviews, transfers, and terminations are a part of all workplace dynamics. However, no employer is allowed to discriminate against you because of your race, age, gender, religion, sex, disability, or national origin. Under state and local laws there is also protection against discrimation based on sexual orientation.

Employment Discrimination

EEO (Equal Opportunity Employment) laws protect against illegal discrimination such as:

Failure to Hire or Promote because of the protected class; Wrongful Discharge from Employment; Wrongful Disciplinary Action such as reprimand, suspension and demotion because of the employee's protected class; Unequal/ Unfair Treatment because of the employee's protected class as compared to coworkers, such as denied benefits, different schedules, denied training opportunities, denied salary increases or bonuses, etc.; Unfair Religious Treatment or refusal to make an accommodation for a religious practice;Failure to accommodate a qualified disability; Harassment such as sexual harassment, racial harassment, etc.; Creation of a Hostile Work Environment.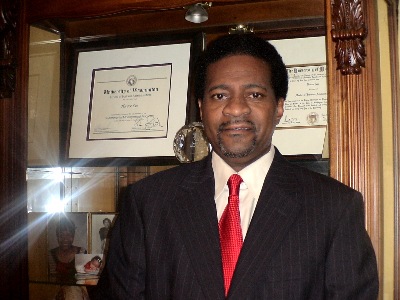 Horace Lee, MBA, JD, CHMM

Bankruptcy Representation

At Horace Lee Attorney at Law, P.L.L.C., my focus is to provide you with the most comprehensive service your case deserves. I will make every attempt to ensure that the doors to justice are not closed to you because you face limited resources. Please click on link to view FALL limited time special Chapter 7 bankruptcy flat-fee rate. Legal areas

We provide legal representation for a broad spectrum of legal issues. Call for a free consultation and case assessment.

Don't worry over debts another day. At Horace Lee Attorney at Law, P.L.L.C. YOUR CASE WILL BE HEARD!

For consultations, please call 206-406-3943. I am looking forward to hearing from you. You can also contact us at our e-mail address: leeattorney@comcast.net.